Importers are facing more pressure fromcustomers to ensure that their products are, at least to a certain extent,ethically produced.However, actively monitoring workingconditions in a country far away, costs millions of dollars. In other words,ensuring social compliance inChinais out of reach for any company that's not on the Fortune 500.
That's where BSCI and Sedex comes in.

What is BSCI?
Business Social Compliance Initiative(BSCI) is a system meant to make supply chains more transparent and fair.
Importers and manufacturers anywhere in theworld can become BSCI members, which requires them to comply with the 11 coreBSCI principles:
• The Rights of Freedom of Association andCollective Bargaining
• Fair Remuneration
• Occupational Health and Safety
• Special Protection for Young Workers
• No Bonded Labour
• Ethical Business Behaviour
• Decent Working Hours
• No Child Labour
• No Precarious Employment
• Protection of the Environment
Audits are carried out, by accreditedcompanies such as Rapid, to verify that the supplier complies with theseprinciples.
Each audit rates the supplier in one of thefollowing categories:
• A (Outstanding)
• B (Good)
• C (Acceptable)
• D (Insufficient)
• E (Unacceptable)
However, BSCI is not a certificationscheme. It's based on gradual improvements over time.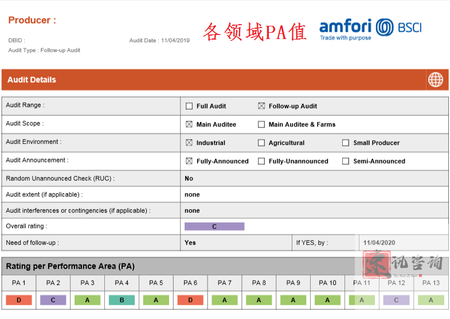 What is Sedex?
Supplier Ethical Data Exchange (Sedex) is anon-profit membership organization that sets social compliance standards forboth manufacturers and buyer's.
Similar to BSCI, Sedex is not auditing orcertification suppliers. Instead, they develop a platform for social compliancestandards, while accredited companies execute the on site inspections.
A supplier or buyer can join Sedex bypaying a yearly fee of around .
The membership gives the supplier access toan online platform for managing their social compliance data, and the Sedexe-learning databank.
However, what really matters to Importersis whether a supplier has passed a SMETA audit.
The Sedex Members Ethical Trade Audit(SMETA) covers the following:
• Health and safety
• Labour standards
• Environment (optional)
• Business ethics (optional)
SMETA is also divided into a two tiersystem:
• 2-Pillar SMETA
• 4-Pillar SMETA
4-Pillar SMETA also includes anenvironmental audit.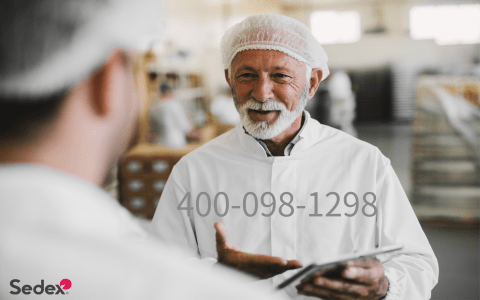 What does it mean when a supplier BSCI or Sedex audited?
A supplier can either pass or fail a BSCIor SMETA audit. Assuming they have passed, it means that they have passed an onsite inspection carried out by an accredited company.
The audit may have been ordered by anotherbuyer, or the supplier itself.
Either way, this has the followingimplications for you:
a. A supplier that can pass socialcompliance audits are generally larger and better organized. This often goeshand in hand with decent quality systems and product compliance capability.
b. You can save yourself the cost of payingfor a BSCI or SMETA report, as the supplier already passed the audit.
c. If you plan to sell to retailers in theUSor Europe, you can expect them to requirethat you present audit reports proving that your suppliers in Asiapassed a BSCI, SMETA or SA8000 audit.
Where can I find a sample BSCI or SMETAreport?
Below follows two PDF sample reports:
• BSCI Audit Report (bsci-hk.com)
• SMETA Audit Report (S‍henzhensedex)
How do I know if the audit report is validand authentic?
The first thing you have to check is thesupplier name, which should be stated on the first page of the audit report.
Many trading companies, and even factories,send audit reports valid for completely unrelated companies, just to pass thescreening process from prospective customers.
The report must for obvious reasons bevalid for the same supplier you are planning to buy products from.
Second, you should always get the auditreport verified.
You can contact BSCI and Sedex directly toverify if the report is authentic and still valid.
Also notice that BSCI and SMETA auditreports are only valid for a certain time, and may require that the supplierpass a follow up audit at a later date.
How can I find BSCI or SMETA auditedsuppliers?
bsci-hk.com
Now you will only suppliers that claim tohave passed a BSCI audit report.
Some suppliers also upload their BSCI orSMETA audit reports, for everyone to download.
But, as explained above, you must stillverify if that is actually the case.
If you attend trade shows in MainlandChinaor Hong Kong,you will also notice that BSCI and Sedex suppliers advertise this by showingthe logo of these organizations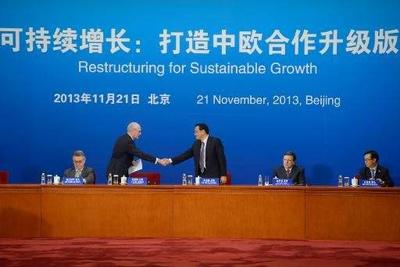 Is BSCI and SMETA audits common amongsuppliers inChina?
No, it's only a small fraction of allmanufacturers inChinathat have passed a BSCI or SMETA audit. Most likely because most cannot pass aBSCI or SMETA audit.
If you are looking specifically for socialcompliance audited suppliers, you need to limit your supplier selection tothose that can provide valid audit reports.
Can our company pay to make a supplier BSCIor Sedex certified?
Yes, you can order a SMETA or BSCI auditfrom Suxun consultation service Shenzhen.link
However, only the more sophisticatedsuppliers inChina(and other developing Asian countries) can pass a social compliance auditreport.
How much does an BSCI or Sedex audit cost?
Social compliance audits generally startfrom around $650 per factory audit.
There may companies offering such auditsfor less, but keep in mind that a report is only of value if it's issued by anaccredited company.
Why are not all suppliers BSCI or Sedexaudited?
The simple answer is that the vast majorityof manufacturers cannot pass a BSCI or SMETA audit.
A supplier must actively implement andenforce the protocols developed by either BSCI or Sedex to be able to pass anaudit.
However, the number of 'BSCI and Sedexsuppliers' in China is growing, as more and more Importers (and their customersat home) demand that products are at least somewhat ethically produced.

Can BSCI and SMETA audits be conducted inany industry?
Yes, at least when it comes to consumer products.
For example, I find it far less common tofind a BSCI or SMETA audited electronics manufacturer.
Probably because buyer's in theseindustries care more about social compliance, compared to others.